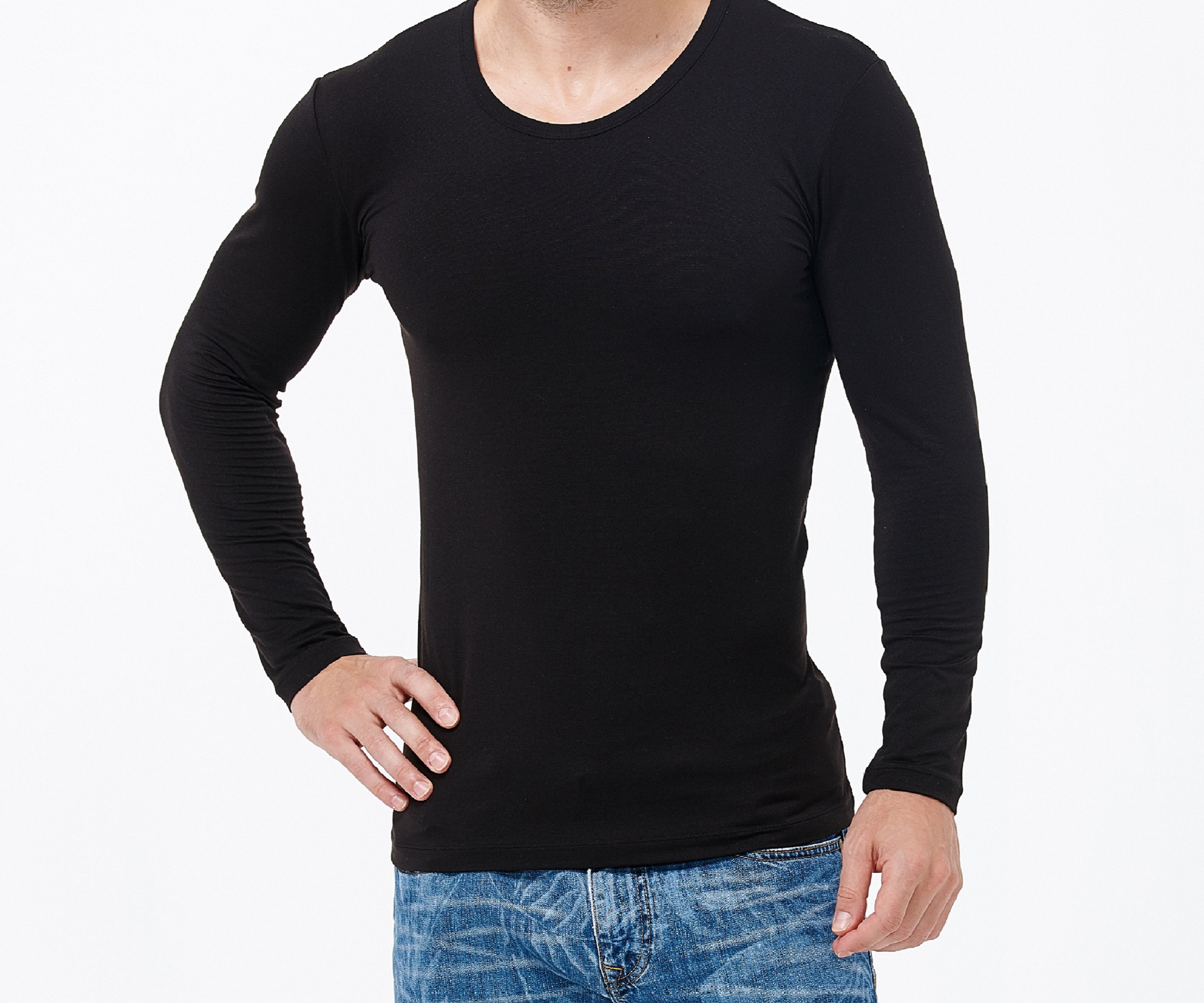 GreenE Bio-Stamina Men's Long Sleeves (Bio-FIR+MPF-Tech)
TEXTILE MADE OF THERMAL-INSULATION AND BIO F-IR FIBRES

KEEP WARM via bio f-ir technology

MEDICINE FREE AND RADIATION FREE FOR LONG-TIME WEARING

WASHABLE AND EFFICACY-REGRESSION FREE FOR PERMANENT USE

DESIGNED AND PRODUCED BY MEDICAL-PRO MANUFACTURER
ID

AE821
color
Size

S / M / L / XL
The hallow fibre, which drawn from F-IR energy ball implanted with Ge/Ti/π solution and sealed by Si polymer, issues light weight, thermal insulation, and rare loss of Bio-band F-IR energy.

It gives you a breathable, warm and energetic body from the bio-band far-infrared fibers.

100% human safety, guaranteed by the medicine-free and radiation-free technology, allows to put on like underwear apparel without limitations.

The Ge/Ti/π formula implants into the molecular-scale complex of textile fibers and emits Bio-band F-IR permanently by international-patent technology. The efficacy keeps no regression under cleaning, wash, or years use.

An easy-to-use product developed by medical-science team and manufactured by ISO13485 and medical-GMP plant. Think ahead and do more for customer health.
Medical device Class-I No. 005412, FDA Taiwan