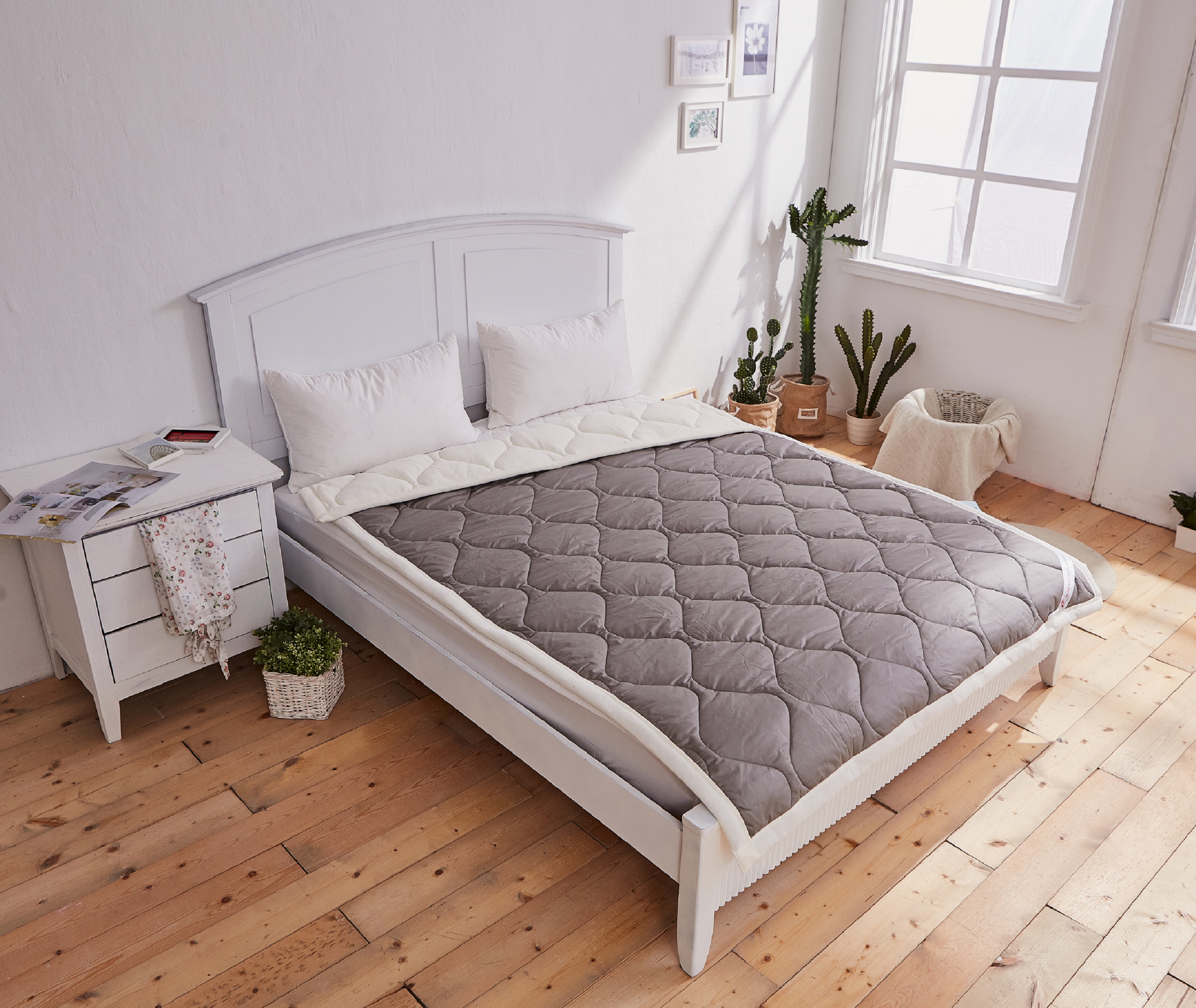 GreenE Bio-Stamina all-season Therapeutic Mattress/Blanket (Bio-FIR+MPF-Tech) (Double-size)
BIO F-IR TECHNOLOGY IN THIS TEXTILE

ELECTRICITY FREE, RADIATION FREE, MEDICINE-COATING FREE

ALL SEASON UTILITY AND PREMIUM COMFORT

DURABLE, MACHINE-WASHABLE, AND DRYABLE

INTERNATIONAL AFFIRMATIONS FROM PATENTS TO CERTIFICATES
ID

QP801
color
Size

S / M / L / XL
91% of far-infrared emission between wavelength 4 – 14 um by 99.99% purified molecular-scale Germanium, titanium and π formula implanted into textile fibers.

A cell-resonance triggered mechanism requires no electricity, chemistry or medicine for user safety and convenience.

A cotton side is for summer use and the other fleece side is for winter. The special hallow-fiber, drawing from an energy ball implanted international-patent precious-metal formula, issues soft-touch, light weight, thermal insulation, and rare loss of F-IR energy.

99% far-infrared energy remains without regression after 150-time washing, and durable for 140。C high-pressured steaming.

Invention patents in US, China and Taiwan, medical device certificates of FDA, CE, ISO13485, GMP, etc..

Medical device Class-I No. 007546, FDA Taiwan
Skin Sensitization Test

Skin Irritation Test

Measurement of Far Infrared average emissivity

Radiation Test Gamma-Spectrometric Analysis Test

Blood Flow Volume & Speed Test

Washing Test

Cell Proliferation Test